This is the 20th post of a 50 article series for beginners building marketing at B2B startups.
There are 2 ingredients needed for a killer inbound marketing strategy fueled by content: writing and design. While in the early stages, some startups outsource design, as we scale it becomes far more effective to have designers be an integral part of a B2B marketing team. Design is exceptionally important because marketers use it to:
Connect with a target persona
One of the first things we need to do in B2B marketing is define our personas — a detailed description of our target customer, outlining their demographics, behavior and preferences. The persona helps guide us on how to best interact with our target customer to motivate them to take desired actions, such as exploring our product. Design is a critical tool we can use to visually appeal to our persona. According to designer Kimi Yamamoto, "design shapes both the conscious and subconscious experience." In other words, it has a tremendous impact on how a person feels.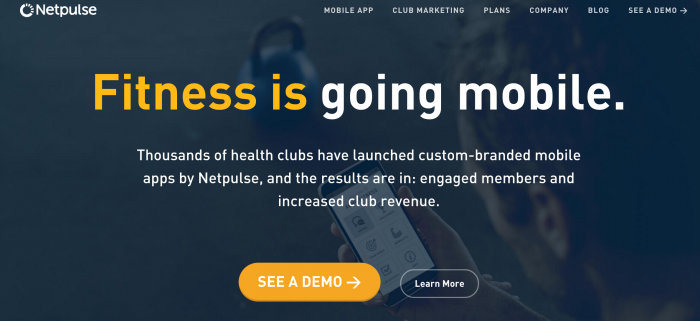 For my team, we created an aesthetic for gym operators that is clean, simple to understand and tries to toe the line between tech-y and masculine.
Communicate our story visually
We know that marketing ultimately comes down to telling a story. This story is the narrative used to describe what our product is, why it exists and how it helps our target persona. It is the foundation of our messaging and positioning. We communicate our story through our website, content (i.e. ebooks, webinars, blog posts) and verbally at conferences and on sales calls. Effective design is incredibly helpful for making the story easy to understand. Design can make words leap off of a web page and articulate a concept in a digestible way for someone new to our story. Introducing new concepts is challenging, so design is one of our best tools for communicating it well.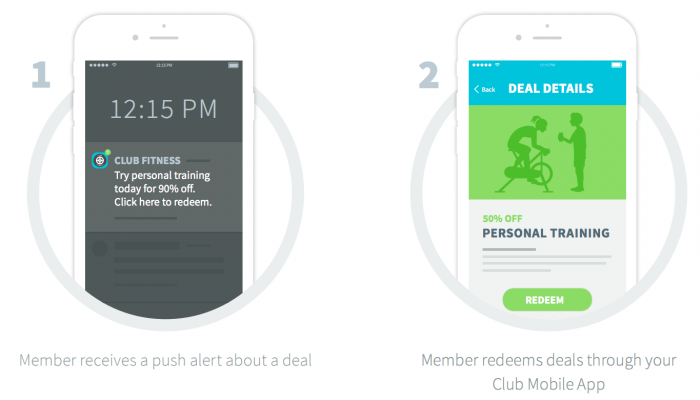 For my team, we make storyboards to illustrate how new features work. Since we are introducing technology that is very new in our industry, we break it down so simply that anyone can look at the collateral and understand how the product works at a high level.
Create trust in our brand
Especially as a startup, no one usually knows who we are. Therefore, just our name alone doesn't carry a lot of weight when targets are considering whether to read what we write and listen to what we say. Design is our best tool to create early trust by making ourselves look bigger and better than we actually are. Professional, sleek design in our marketing presence (i.e. website, collateral, content) is a must from the very beginning. It encourages people to download our content before they really know who we are. It encourages people to browse our website or click our ad on Facebook. According to designer Mark Melvin, "design demonstrates our level of effort and dedication in presenting content. It shows our targets that we are serious and that is what builds trust." We can use design as a major driver to kickstart (and sustain) an inbound marketing program.
When we are assembling our design strategy, we need to keep 4 guiding principles in mind:
1. Alignment
Our design strategy must align with our company objectives, culture and story. If we strive to avoid aggressive sales tactics and put extra care into the customer experience, then our design should reflect that with a comforting, approachable aesthetic. Lyft is a great example of this with its pink mustache. On the contrary, their competitor Uber is typically known to be more aggressive, business-focused and sleek. Uber's heavy use of black and grey in their color palette communicates that focus.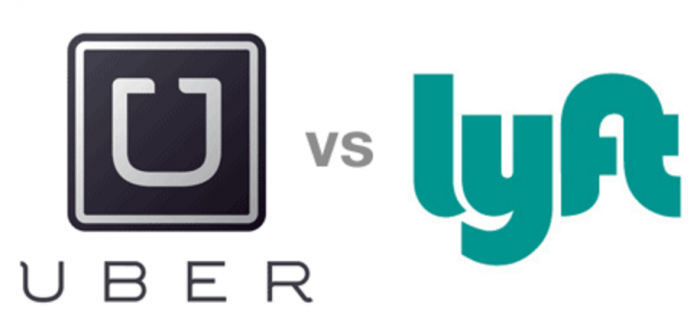 2. Continuity
As we define a design aesthetic for our content, it's important that we document it and keep it consistent as we build. For example, my team uses illustrations to best tell our story. All of our mobile app's screenshots in our marketing material are illustrated, from the website to sales collateral. We continiously use this style because it demonstrates how our product works in the easiest to understand way.
3. Variety
It's important to note the difference between brand and content. While we may have specific brand guidelines for material with our name on it, our content is often designed to be unique and have variety. After all, if we created ebooks and PDF guides that looked exactly the same each week, our inbound campaigns would likely perform poorly. The marketing design team has flexibility when creating content and has the opportunity to experiment with different styles, as long as they align to the guidelines we established to appeal to our target persona and tell our story.

4. Clarity
We must use design to make our messaging clear, simple and easy to understand. I've reiterated this a few times in this post because it is so darn important — our targets will not spend the time to understand our story if we don't make it ridiculously easy for them to do so. Looking at fun visualizations is a heck of a lot better than reading a white paper. When we leverage design to communicate with clarity and disseminate our marketing messages, we'll see:
More content downloads
Higher conversion rate on landing pages (trust)
Increased website traffic
Increased usage of collateral
Greater virality and velocity of sharing content online
Greater ability to squash sales objections with collateral and content
Bottom line: world-class marketing teams invest in design.