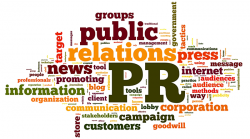 This is article #17 out of 50 in The Startup Marketing Playbook.

There is a common misconception that lots of PR is critical for B2B startups to grow. While PR is certainly a valuable marketing channel, and in some cases can be a huge driver of new leads, it's important to break it down and apply your marketing dollars effectively.
The #1 mistake I've seen in PR is getting press in publications not read by your targets.
For example, suppose you sell software for restaurants and your initial targets are fast casual establishments (i.e. Chipotle). Your target persona is the CIO of Chipotle and its competitors.
In this scenario, while it may excite you to be written about in TechCrunch isn't going to move the needle far. That is "vanity PR" and does very little in regards to demand generation among potential target customers.
To keep things simple, let's organize PR related activities into two buckets:
Press releases
Articles and sponsored content
PR firms offer services to help get your company written about and to get your leadership team quoted in articles. Of course, having an exceptional product is a shortcut to getting written about in such articles. Most startups have to do plenty of manual work to get noticed. Here are some considerations for your PR strategy:
1. Establish a cadence of 1 release per month
To establish your brand in the market, develop a "steady drumbeat" of 1 press release per month. Each release should note something new and exciting about your company, such as a recently launched major customer. These types of releases can be incredibly impactful when they land on the desk of decision makers at your customer's competitors, thus increasing their urgency to engage with you. The monthly cadence is important because it keeps you top-of- mind with your targets and generates a feeling of momentum.
2. Make PR more about thought leadership
PR is not just about making announcements, it is about establishing your company (and often your CEO) as a thought leader in your space. Consistently being quoted in publications and being seen as a resource when journalists are writing articles is a great way to measure PR success.
For my team, since our goal is to be regarded as the #1 go-to resource for mobile apps in the fitness industry, we strive for industry publications to seek us out when they are writing about that topic, because we have positioned ourselves as experts through our inbound content strategy.
3. Focus on publications that your targets read
Avoid the vanity publications. In the restaurant example, you should be getting articles in Fast Casual magazine, not necessarily Business Insider, which is more often frequented by technologists. As you are building your target personas, research what they read and why. What publications do your targets trust? Those publications are most definitely where you need to be. By advertising and building relationships with the editors of these publications, it is easy to be on the top of their minds for including your press releases and calling you for quotes.
4. Focus on real content
Advertising is good, but genuine content is always better. Unbiased articles or sponsored content in trusted publications is valuable for building brand recognition and in some cases, driving demand.
5. Mix between print and digital
PR can come in the form of being included in industry-specific print magazines or just online articles. They have different types of readers (depending on your target persona) and can help reach your audience.
6. Get quoted, offer assets and support journalists
Believe it or not, journalists are actually quite motivated to talk to you. In writing a piece for their publication, a key part of their job is to research and learn about a topic that they may not know much about. You can make their job a lot easier by providing written summaries, gathered statistics, graphic assets and other related content for topics when they call you on you.
7. Build a press kit
Your press kit includes your boilerplate, key company facts, downloadable logos and executive head shot photos. This should all be maintained in an easily sharable package.
Depending on your industry, I'd suggest avoiding paying an expensive PR firm on the first day. Much of the basic PR can be done internally (writing/publishing releases and building basic relationships with the publishers of industry publications). As you grow to the point at which more macro-level thought leadership becomes important (i.e. articles in the New York Times), a PR firm could be a great asset for your marketing team.