This is the 37th post of a 50 article series for new marketers at B2B startups.
Since a startup involves everyone wearing many hats, the marketing team likely has responsibility for not only building a brand amongst your target customer persona, but also amongst potential recruits joining the team. Consider the following brief overview:
1. Craft a story and messaging guide
Similar to your story for target customers, you need to craft a story for target recruits. What are the core value props of your team over others? How can you clearly communicate the culture, perks and opportunity? Follow a similar strategy to the Craft a Startup's Story post here.
2. Create a branded career website page
A blog is typically the centerpiece for inbound marketing. For recruiting, the marketing team may work to create a careers page on the company website that has links to job postings, collateral and photos. Here is what my team built: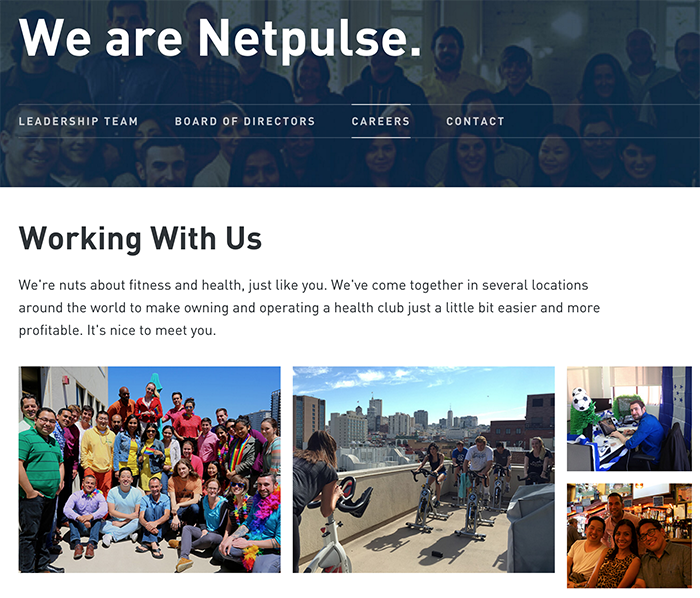 3. Develop digital properties, similar to demand gen social
Recruiting has a series of digital properties that are relevant to the target persona, just like Facebook and Twitter for demand generation. In the case of startup recruiting, you may be focusing more on Angellist and Glassdoor. Each of these channels need to be monitored and have content posted on them regularly to engage the audience.
4. Build supporting collateral
Recruiting needs collateral, too. This may be an ebook about the company's culture, a slide deck of the mission and vision or a history book about how the company got started. Marketing should work closely with HR / recruiting to identify what collateral can be helpful for the recruiting process and support creating it.
5. Define funnel stages to leverage content
Recruiting is a funnel, just like building a pipeline of MQLs. At each stage of the funnel, your recruiting team may want to engage recruits with specific messaging and collateral. Marketing should support the activity with advice, automation and collateral.
6. Consider a robust inbound content strategy
Depending on the type of candidate you are recruiting and the volume at which you are doing so, it could make sense to start a culture blog where the team produces content about what it is like to work at the company. This content can be incredibly supportive at various stages of the recruiting funnel.
Next Steps
Recruiting at a startup is everyone's responsibility. This post outlines a few areas where marketing can support the company's recruiting initiatives. Each team is different, so marketing's involvement may of course vary from startup to startup.