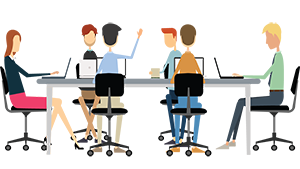 This is the 38th post of a 50 article series for beginners building marketing at B2B startups.
Like other functions, the marketing team should meet weekly for 30 minutes. There is often a large agenda of items to discuss, so it's helpful to establish a structure to keep the meeting organized. Consider the following for weekly marketing meetings:
1. Start with highs and lows
I like to start each of my weekly meetings with a round of highs and lows. Each team member shares an update about the best part of their weekend (high) and the worst part — often humorous (low). It's a great ice breaker that helps the team bond and get in the talking mood. Try to ensure that the team keeps each update brief.