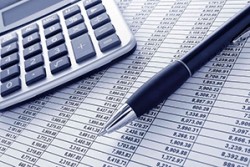 This is the 26th post of a 50 article series for beginners building marketing at B2B startups.
As we are developing marketing in a startup, we typically start with a budget of $0. It involves a small team, with people doing multiple jobs at once and stretching resources thin. As the team grows and we want to accelerate growth, we need to determine how we can invest in marketing and earn that money back with new customers. To do that, we need to craft a marketing budget: typically a breakdown in Excel of what items we intend to spend marketing dollars on monthly. To start, the budget should consist of the following items:
Headcount
Tools
Demand Gen Spend
Events
Consultants
Let's break down each of these items and how we should think about allocating money to each:
Headcount
Similar to other functions in a startup, headcount (i.e. the team salaries) is often the most expensive item in the budget. It is also the most important — if we have world-class marketers, designers, and content producers on the team, we will be positioned to succeed. When we are budgeting for headcount, we need to make an estimate for when we need to hire each function. Typically the order is as follows:
Team Lead
Designer
Demand Gen Manager
Content producer
In the beginning, the team lead does everything, usually with a designer helping to create inbound content. As the team picks up speed, we need to bring on a growth marketer who can build the day-to-day of an inbound machine. At this stage, the Demand Gen Manager and Team Lead are likely writing all of the content.
It's important that we plan accordingly and estimate what month we need to bring in each team member to accelerate growth. Be sure to plan for 6-8 weeks of recruiting time before we expect a new team member to start work.
Depending on the city that we are hiring in, this can be a $10,000 – $60,000 per month expenditure in the budget when everyone's salaries are added up.
Tools
Marketers use lots of tools to be efficient and drive growth. These are typically monthly software subscriptions and are a rather small part of the budget. However, we need to add up which tools we are using and the monthly cost of each. These might include:
I typically budget around $1,000 – $1,500 per month for all of these services. The largest item is the marketing automation system.
Demand Gen Spend
While the previous two expenses (headcount and tools) are used to operate the marketing team, demand gen spend is money that we apply to actual marketing tactics, like Google Adwords, retargeting or print advertisements. These typically breakdown into the following:
Social media
Pay-per-click and Adwords
Display ads (Google Display Network)
Print ads
Direct mail
Paid email campaigns
Digital experimentation
Each of these channels can be used to acquire leads by driving traffic to our website and content. Each industry and target persona will respond differently to different channels. While in some cases direct mail could be wildly effective, other industries may find it useless. As marketers, we need to research and experiment with these channels to identify the optimal allocation of our effort and budget. Our goal is to always optimize for lower CPA (cost per acquisition)
Spend on these items vary, so target around $10,000 – $20,000 per month as a startup. We can dial this up and down depending on performance. Some items, like direct mail, can easily cost $15,000 by itself, so keep in mind that some months might spike higher while others are lower.
Events
Although a lot can be done digitally, the marketing team often still attends trade shows and other events where there is an opportunity to sell. Events can be incredibly expensive and need to be monitored closely to ensure the team is getting a true return-on-investment (ROI) from attending. Within events, we need to make estimates for:
Registration fee to attend
Materials needed to setup a booth
Travel, lodging and food for staff
Many events have a registration fee of $1,000 – $10,000. As a result, we need to choose incredibly wisely which events we attend. If we are exhibiting at a large trade show with a booth that goes beyond a table and backdrop, the expenses can easily add up to $100,000. There will be articles later in this 50 post series about how the marketing team should manage small events and large trade shows.
Consultants
Since marketing is so multifaceted, we often have a need for skills that nobody on our team currently has. This could be $2,000 for an SEO expert to review our website, $5,000 for a video production company to make a sleek explainer-video for a new product or $3,000 for a web developer to build a special landing page. It's important that we allocate budget to bring in experts as needed, and that we have lots of flexibility, since the marketing needs of a startup change monthly.
Next Steps
This post gives a simple overview of the categories we need to budget for and rough estimates for each one. Remember, each team is different and the amounts could fluctuate greatly. The next steps is to make a list of each of the items your team might spend on, put them into these categories, and break it down monthly in a spreadsheet. This simple exercise will give you a picture of how much marketing will cost for a startup.