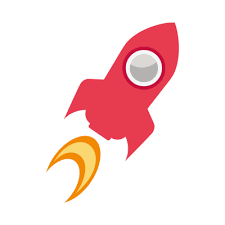 This is the 30th post of a 50 article series for beginners building marketing at B2B startups.
Suppose our startup is launching a new product. Our product managers identified what to build, the engineering team successfully built it and now we are ready to bring it to market. So… what happens next? The marketing team is responsible for defining the product positioning, messaging, packaging and go-to-market strategy. We need to answer the following questions:
How are we describing the product to our target persona?
How does the product fit in with our broader positioning?
What marketing activities do we need to sell the product?
Let's break down the process — as we always do — into simple steps:
1. Define the messaging and positioning
Every product we launch has to fit into our broader story and positioning. How does the value proposition of this product align with our other offerings? As part of this exercise, we should define for this product:
One line description
Descriptions of each feature
List of key benefits
This should be compiled into a simple "messaging guide" for the product. This way, as we are creating other relevant assets, like collateral or an ebook, we can always refer back to the messaging guide to ensure we are covering the right points.
2. Create a go-to-market plan and timeline
Each product launch needs a comprehensive go-to-market plan and timeline. This is just a list of the marketing activities that we will execute leading up to the product launch. These activities should build on each other: there might be a pre-launch email, a coming soon banner on the website, press release, then a formal launch. Consider the following tactics:
Website updates
Since the website is the primary way of educating prospects about our products, it's important that we integrate any new product offerings smoothly into the website. That might mean adding new pages and modifying existing ones. Website updates can take a while, so plan to execute this at least a month in advance, even if the website changes aren't uploaded until later.
Collateral
Marketing should deliver a set of collateral (1 pagers, slide decks, etc) that will be used for introducing and selling the product. It's important to get feedback from the sales and product teams to ensure the collateral aligns with the product and how we are selling it.
Content (ebook)
I like to write a foundational ebook for each product that my team launches. This ebook serves as the manifesto for the product: why it exists, how it works, and how it fits into the broader story of our offering.
Press Release
Doing press releases maintains a steady drumbeat of momentum, showing our company is continuing to grow and progress. The press release should come right around launch time and should be sent by email to any lead in our marketing automation system.
Launch email
We use email marketing to communicate about the new product, so be sure to integrate the content, press announcement and overall product launch announcements as part of the weekly email campaign strategy.
Landing pages
Finally, we should build specific landing pages for prospects that are interested in the new product. These pages should provide an overview of details, centered around the new product, and include a form to submit contact information if interested. Call-to-action buttons on the website and in emails should link to these landing pages.
3. Communicate with sales, customer success and product management
It's imperative that we keep our sales, customer success and product teams in the loop as the marketing team executes the go-to-market plan. We are relying on each other for accurate timelines, materials and support to ensure the product is introduced smoothly.