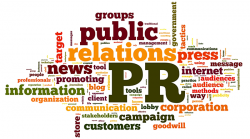 This is article #17 out of 50 in The Startup Marketing Playbook.
There is a common misconception that lots of PR is critical for B2B startups to grow. While PR is certainly a valuable marketing channel, and in some cases can be a huge driver of new leads, it's important to break it down and apply your marketing dollars effectively.
The #1 mistake I've seen in PR is getting press in publications not read by your targets.
For example, suppose you sell software for restaurants and your initial targets are fast casual establishments (i.e. Chipotle). Your target persona is the CIO of Chipotle and its competitors.
In this scenario, while it may excite you to be written about in TechCrunch isn't going to move the needle far. That is "vanity PR" and does very little in regards to demand generation among potential target customers.